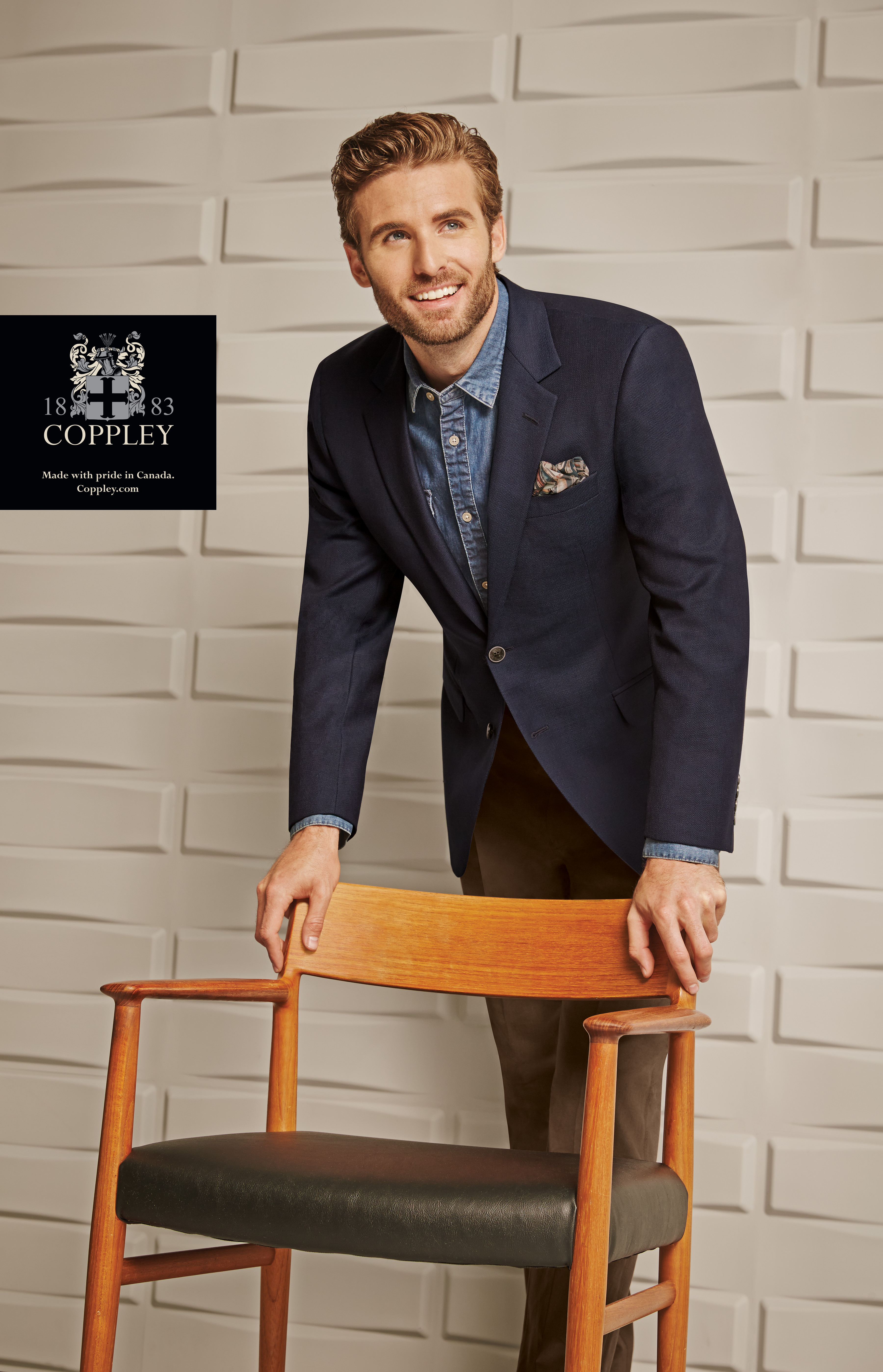 More than any other garment in your wardrobe, the sport coat is all about personal preferences. It is the one garment where your personality is truly expressed. It allows for the most creativity in style and detail.
For the finest quality and the expertise you depend on for custom sport coats, come to LS Men's Clothing. We have been selling thousands of garments exclusively tailored and fitted to our satisfied customers since 1954. Not only are all of our sport coats created in America, but we use only the best hand-made craftsmanship. With countless luxurious fabrics at our disposal which we import from England, Scotland and Italy, we personalize your custom sport coats to your individual taste, budget and specifications. Our perfect fit is what we are known for so you can rest assured that you will walk away with a sport coat that will truly match your very vision in styling, quality, and fit.
As with our custom suits, our custom sports coats are also manufactured by hand leveraging the best in materials for both the outer fabric and inner linings. We utilize top quality canvas for the interlinings and superior wool, cotton and goat hair for our coats, which enable our custom sport coats to retain their shape over time, look amazing, while still soft to the touch. Our elegant designs and styles are what bring our customers back time and time again.    
If you are interested in one of our custom sport coats, stop in at LS Men's Clothing and speak with one of our friendly consultants, who will walk you through our creation process and let you know what is involved as well as the numerous options available to you. With our personalized service, attention to detail, superior choices and exceptional fitting services, you will wonder why you didn't come to us sooner.  
The three areas which we will focus on during our creation process – 
Fit - The cut of a good sport coat should look natural and accentuate the best attributes of your body. Proper and accurate measurements are essential to this process. 
Learn about proper fit in our article Measure this! 
Fabric

 - The quality of the cloth, weight, pattern and performance all factor into the look and feel of your new garment.  
Learn more about fabric ratings and quality in our article How super is your fabric? 
Style

 - Custom sports coats come in many styles including two-button, three-button, and double-breasted models. Among some of the options are surgeon cuffs, distinct linings, watch pockets and more. 
Learn more about style and options here: What suits you?
Our custom sports coats range in price anywhere from $525 to $995.
Once we have your chosen fabric, fit and style options, we will take your measurements and then proceed to manufacturing your sports coat. To create your sports coat, please allow approximately two weeks until we call you for your fitting.
We encourage as many try-ons as needed by you to ensure your complete satisfaction with your coat. 
Questions?
Send Us A Message