You have decided that you need to add some new clothing to your old ensembles and want to have made-to-measure custom clothing. You come up to LS Men's Clothing and custom suits and are greeted by Izzy, the proprietor. In order to understand your taste and to guide you along the process, he will ask a few questions to get a better view of what you want.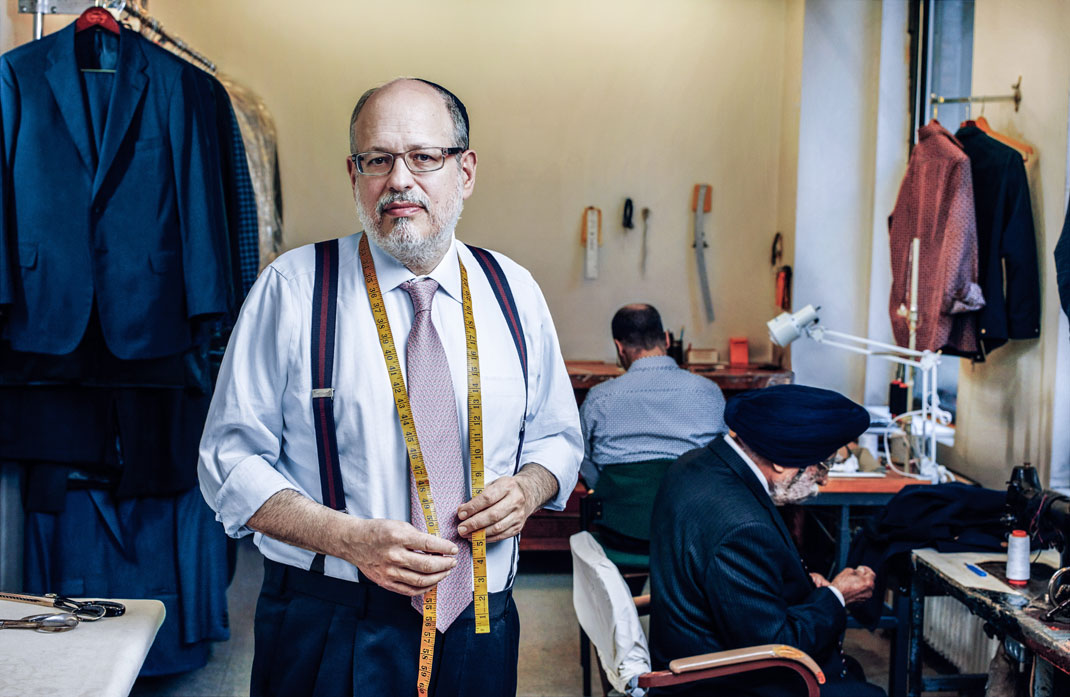 With that in mind, you will next be directed to an extensive selection of the finest fabrics from the best English and Italian mills. Of course it can become very intimidating to scan through thousands and thousands of swatches of fabrics from famous mills like Barberis, Loro Piana, Reda, Zegna, Holland & Sherry, Scabal and more.
Izzy's keen and quick eye is there to guide you. Based on your color and pattern preferences he will narrow down your selection to a more manageable one. If you
are interested he will explain to you the virtues of different types of wool fabrics (which creases less, which are stronger for everyday use or more delicate for that special occasion use). On the other hand for those who prefer to study the different swatches on their own, Izzy is around to answer any questions that might come up.
Once the fabric is chosen, a comprehensive set of measurements are taken. Here is where experience plays a major role. Measurements are a defined set of numbers. But it takes an expert to know how to
interpret these numbers.
A visual evaluation is made of physical specifications and characteristics needed to assure that your new garment will fit properly. Notation is made of slope or high shoulders, prominent blades, posture, stance, arm position, bow leggedness, how high or low the pants are worn, etc. These are incorporated together with your measurements to produce a pattern that is made for you.
The next step is to try on various sample jackets and pants, to determine which models and styles would best be suited for your body's proportions. A trim modern silhouette or a classic three button Ivy League sack suit and other choices in between.
The final step is where you can become creative and individualistic. Izzy will discuss with you the choices of peak vs. notch lapel, center vent/side vent/or no vent, surgical buttonholes, choices of threads for the buttons holes, pic stitch, slanted or straight pockets, linings…..and the choices go on.
After two weeks and upon completion of the making of your garments, you will receive a call to tell you that your garments have arrived. You come in for a "try-on" and we tweak what needs to be corrected. Usually within a week your new made-to-measure custom suit is ready to be picked up or delivered, and enjoyed!