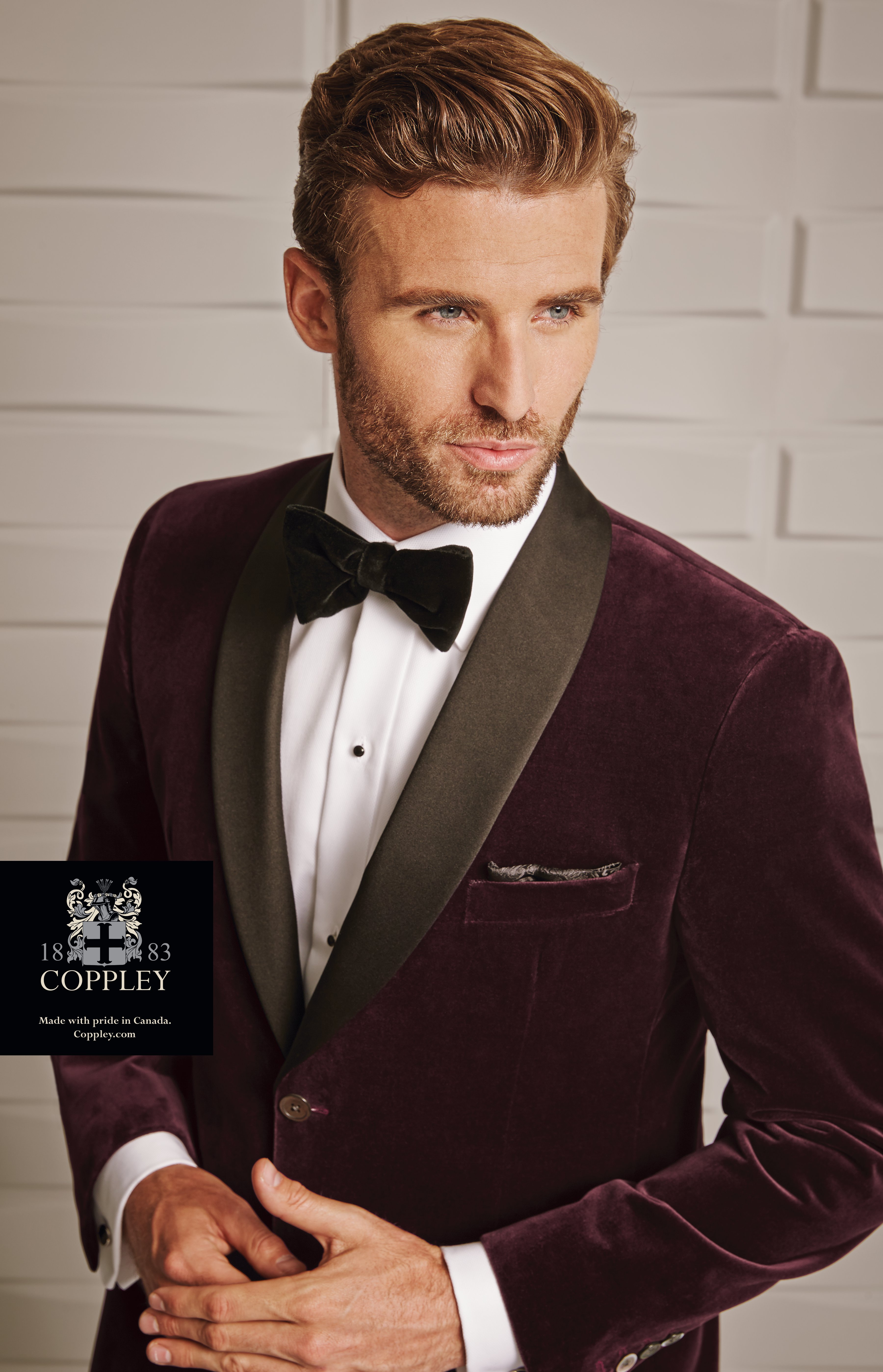 Undoubtedly weddings and corporate events are when you want and need to look your best. At LS Men's Clothing, we will help you put together your formal attire - from your classic tuxedo and tails to your morning suit - something you'll enjoy and be proud to wear for many occasions.
Tuxedos are quite affordable. We can help you with a ready made tuxedo ranging in price from $475-$725, or for a bit more we can outfit you in a custom made garment, made especially for you to your specifications. Priced as low as $785.
Choose from dozens of solid black fabrics or consider a deep or bright blue material matched with a navy satin trim.
You have the option of choosing single or double breasted, peak, notch or shawl collar, satin or grosgrain trim, and a variety of  delightful linings.
If you'd like to go a little less formal we can create a dinner jacket of velvet , brocades or silk shantungs.
The measuring process is the same as for suits. All made in America. Two to four week delivery.
Make it a night to remember.
Questions?
Send Us A Message