Ready Made Suits for Men in NYC
Often our customers prefer or are in need of ready made suits for men. At LS Men's Clothing we continue the tradition of providing a selection of suits ,sportcoats, slacks and overcoats consistent with the quality we offer in our made-to-measure program. All at 40%-60% off regular retail prices found at Madison Avenue stores. Alterations are available for same day delivery for a nominal fee.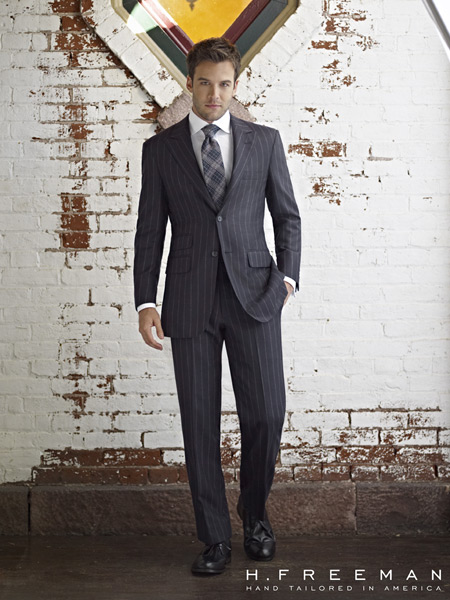 In addition to the wonderful custom men's suits we feature, in our ready to wear selection, we also have available an "in-stock" program with manufacturers like H. Freeman & Sons, Coppley, S. Cohen and more. With the "in-stock" program, we can order for immediate delivery, an array of basic wardrobe essentials including a foundational assortment of suit separates for the hard to fit.
We also feature the Corbin slack program and the raincoats and overcoats of Sanyo. From time to time we pick up some really great sample pieces in limited quantities.
Prices range from $375 to $695 for suits, $195 to $575 for sportcoats and overcoats $225 to $625 (including cashmere).
Questions?
Send Us A Message